Uniquely Equipped Technology.
Extensively Trained.
At The Children's Dental Village, we pride ourselves on providing the best care and attention to your child and family. We understand the importance of continuing education and providing the best in pediatric dentistry.
---
Pediatric Trained & Certified Staff
Our friendly and experienced staff are here to assist you with gentle care and guidance. Each member of our staff is trained and certified specifically for the pediatric dental field. We take the time to understand the circumstances that surround each child's unique situation. Questions and comments are encouraged by our staff to ensure that you and your child have a care-free dental visit.
Dr. Jay L. Enzler, DDS
---
Dr. Enzler grew up in an orphanage in his homeland of South Korea and then later found his calling in working with children. He attended the Eastern Washington University undergraduate program and later graduated from the School of Dentistry at Creighton University. After dental school, Dr. Enzler completed his Pediatric Training at the University of Washington, where he was taught how to best help children modify their behavior through show and tell. Dr. Enzler prides himself on being able to make a difference, not only in a building a lifetime of good oral health, but helping children grow to become more confident and happy. He is a pediatric trained specialist limited to children's dental care and a member of the American Academy of Pediatric Dentistry, Spokane Dental Society, and Washington Dental Society, American Dental Society. He is currently involved with "Give Kids a Smile" events and other dental society events. Dr. Enzler is married to his high school sweetheart, Nikki, and has three children. He enjoys boating, fishing, golf and spending time with this family.
Dr. Kirk E. Fuhriman, DDS
---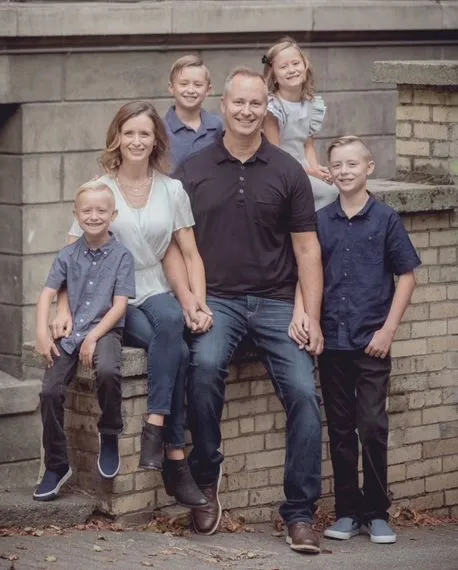 Dr. Kirk Fuhriman was born and raised in Washington. This is where he developed his love for the outdoors. Dr. Kirk played basketball competitively from Kindergarten through the State Championship Game his senior year of High School. He also was a 4 year letter in Cross Country and various Track Events. Dr. Kirk attended Brigham Young University where he graduated with a Bachelor's Degree in Conservation Biology with a Zoology Minor.
Dr. Kirk was fortunate to return to Washington where he accomplished his dental training at the highly competitive University of Washington School of Dentistry. During his time at the UW, he married his sweetheart Stephanie. She went on to earn a Bachelor's degree in Dental Hygiene at Eastern Washington University where she graduated at the top of her class. During her time at EWU, Dr. Kirk and Stephanie grew to love Spokane and the wonderful people here. The two enjoy spending time with their 4 active children.
After three years of general dentistry, Dr. Kirk found his true passion was working with kids and after additional training, joined Children's Dental Village in 2008. He was previously a clinical faculty member at EWU, is currently an active member in good standing with the American Academy of Pediatric Dentistry, Spokane District Dental Society, Washington State Dental Society, and American Dental Association. Throughout his lifetime he has been energetically involved in many athletic and charitable activities ranging from hospital service, church missionary service, tutoring children and peers, coaching and refereeing youth basketball, to promoting dental education for children and their parents at local schools and other organized events.
When he's not at the office you may find Dr. Kirk snowboarding, wake surfing, hiking, biking, or at school events and sporting activities with his own kids.
Dr. Mark Bottorff, Anesthesiologist
---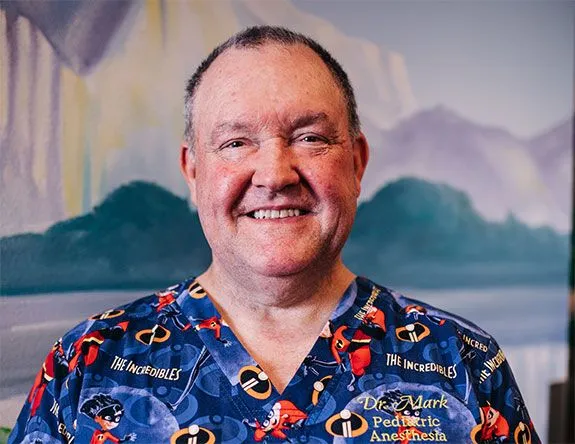 Dr. Mark owns and operates Mobile Anesthesia for Children, which is an office based anesthesia service. He provides office anesthesia for children. "Dr. Mark" started his anesthesia education and training in the US Army as a medic in the Special Forces. He then went on to receive his BS at the University of Maryland, DDS at University of Southern California, and General Anesthesia degree and fellowship at Loma Linda University.
With his gentle manner and caring approach, he helps children of all ages feel comfortable in his care. He puts children at ease by building an instant rapport with them. Dr. Mark, his wife Tamara and their two sons reside in Liberty Lake. In his free times he enjoys the outdoors with his family.
Take A Tour
At Children's Dental Village we believe a fun, inviting environment can relieve your child's anxiety about visiting the dentist. Please navigae throught the images of both our North and Valley locations.
---